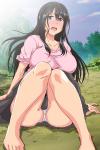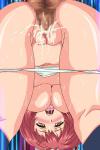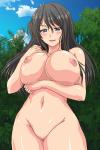 ボーイ・ミーツ・ハーレム THE ANIMATION 「南国ハーレム」
Type

OVA
Year

31.10.2014
Tags

18 restricted, female student, female teacher, gang bang, harem, large breasts, manga, nudity, romance, sex, yuri
* Based on the adult manga by Tachibana Omina.
What do you get when you go on a school field trip to the southern islands, your plane crashes and the only survivors are the teacher you are in love with, two popular female classmates, and a hot flight attendant? Well, Naoki, his teacher, Momoka and Kana, and Asami are certainly actively trying their best to find that out...
If you like it, please consider supporting the developers/creators.
Don't forget to read FAQ page if you got any errors.
Become our Tentacle Master to bypass all the image hosting and view all the images directly from our VIP gallery blog.
You can also download all images in 1 click!