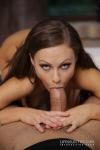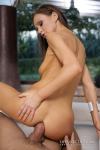 Developer/Publisher: LifeSelector
Release: 05/12/2018
Genre:
Male Protagonist, Real Porn, Anal Sex, Vaginal Sex, Oral Sex
When you first started this hostel business - renting your room to tourist - you didn't expect that it will turn into a booming business. But it did and now tourist girls pour in from all around the world to take a room in your house for a week or two. Some of them are poor who is willing to pay the price in a different way. But pussy won't make you rich... it will only make you happy. So what will it be? Success or happiness? Or you think you can achieve both? Well, the decision is in your hand.​
If you like it, please consider supporting the developers/creators.Don't forget to read FAQ page if you got any errors.
Become our Tentacle Master to bypass all the image hosting and view all the images directly from our VIP gallery blog.
You can also download all images in 1 click!