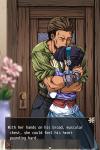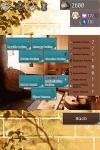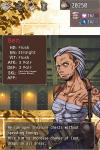 金のために鐘は鳴る
Developer: Otusun Club
Publisher: Sekai Project & Denpasoft
Year: 06/04/2018
Genre:
Fantasy, Female Protagonist, Portrait Orientation, Otome Game, Hero(ine) Selection, Dungeon Crawling Game, Oral Sex, Vaginal Sex, Creampie
The heroine, Maria, is a skilled herbalist. She saved up money in order to get married with her master, but he ended up using the money to marry another woman, dumping the heroine. He went as far as saying: "you can buy a man with the money you earn from your skill." This helped Maria decide what to do next. "OK. If one can get a man with money, I will buy one and get married!" Five men, who have fallen quite low, are available to her.​
If you like it, please consider supporting the developers/creators.
Don't forget to read FAQ page if you got any errors.
Become our Tentacle Master to bypass all the image hosting and view all the images directly from our VIP gallery blog.
You can also download all images in 1 click!