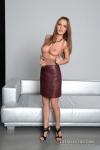 What would you do, if you could fix your mistakes with a flick of your finger? Everyone asks that question all the time. Where did I mess up? What if I did that thing differently? These are things we all would like to know and if given the chance, do something about them too. Your story starts when some uncle you didn't even remember had finally kicked the bucket and his lawyer sends you your part of the inheritance... A seem to be simple watch... with the power of rewinding time.
*We recommend using 7Zip to extract which is free and you'll find HERE
Don't forget to read FAQ page if you got any errors.
Become our Tentacle Master to bypass all the image hosting and view all the images directly from our VIP gallery blog.
You can also download all images in 1 click!