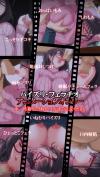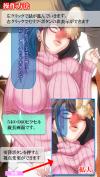 いねむリップ ~ソファーで寝てる縦セタを着た叔母のくちびるに…~Sleeping Aunt CFNM
Circle

amefuku
Release

Feb/16/2017
File Format
EXE
Genre
Hand Job Breast Sex Blowjob Oral Cumshot Forced Oral/Irrumatio
*Story
One day you return home from prep school and what should you find?
A sleep aunty sitting on your sofa...
She's so hot, totally an AILF and you, you're not one to miss an opportunity.
Have your way with her lips and breasts and release your desires...!
* Utilizes After Effects! 30 FPS full animation!
Sick of all the lolita stuff? Well we have a treat for you then.
540x960 resolution that will help it feel like you
are secretly videoing the act on your smartphone!
Contains fellatio and tit job only.
Violate her as she sleeps and get off on the depravity.
Cover her lips and big saggy breasts with man juice!
Lead a fulfilling masturbation life with super smooth animation.
2 modes: Story / Video
*We recommend using 7Zip to extract which is free and you'll find HERE
Don't forget to read FAQ page if you got any errors.
Become our Tentacle Master to bypass all the image hosting and view all the images directly from our VIP gallery blog.
You can also download all images in 1 click!